(Two-site special offer)


Get exclusive free pictures, follow us on Twitter (note: the free samples may occasionally include pictures from our sister site GoddessNudes.)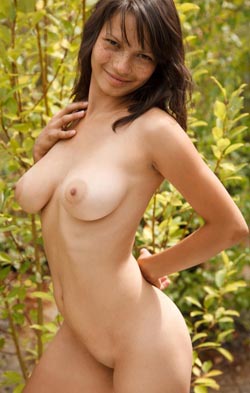 We encourage you to send a couple of pictures to a friend.
Art girl posters for free, specially drawn for Domai by famous Playboy artist.
Letter contest, prize worth $110
Our links page

"Hello again Eolake....greetings from Australia!
I have to compliment you yet again my Friend...your site is a constant source of delight , warmth, and pleasure to me..
To enjoy your daily dose of Beauty is as essential to me now as taking my anti depressants, and my cholestrol medication!
There is something almost Holy...at least spiritually uplifting in the way that you present your girls...it is wholesome, dignified,aesthetic and delightful!
I worship beauty...and I worship femininity...I despise pornography, and exploitation...
Yours is the only site I have found on the web, which presents the Divinity of Woman in a way that is so wholesome, that it could be fed to Babes at Sunday School..
Getting a Computer, and discovering Domai, has been one of the most pleasant experiences in my Life...There has been a lot of grief, anguish, and disillusionment for me.. Yet, thanks to Domai...I carry on, and feel Life can still present it's little joys..
Domai...I love you!" -- Ole Bob..!!

May you share DOMAI images?
Old letters page

"Because these women [of DOMAI] are not cookie-cutters shapes of the 'perfect woman', it managed to turn around my low self-esteem into something very positive. Beauty really does not come in just one shape or size or height or anything else (despite what magazine ads try to tell us). The female figure is beautiful, no matter what. And, I think confidence and acceptance plays a big part in that, too. And, this realization has been just one more step on my current journey of being 'okay'... I feel empowered. And that empowerment, much to my amazement, is spilling into other areas of my life." - Christine
"Reducing woman's beauty to only sexuality is a sin, but to disregard or oppress that beauty out of fear of sexuality is an even greater sin." - Eolake Stobblehouse, founder
"If man was meant to be nude, he would have been born that way." - Oscar Wilde
"I think that you are doing a valuable service for us all. I integrate some of your pictures into my screen saver program, which otherwise has magnificent nature pictures. Visitors to my office get to see this fine screen saver show, all these beautiful nature pictures, and then some beautiful nude woman at home there in nature. Recently a woman visitor in her sixties who has seen this show numerous times over the last couple of years told me that she has had to change her view of pictures of nude women since seeing my picture show. She said that she has come to appreciate the beauty of these pictures of young women, and to understand that this is not pornography. Another small victory for beauty. Thanks. ' - Two Eagles
"dear eolake, from discovering your site about a year ago, my life has took a 180 and i've began to see women as who they really are. Being very young, me and many young men i know are constantly being bombarded with sex and seeing women just as a possession, lust and nothing more. and for awhile, thats exactly how i thought, that women were just a object and only sex, almost unhuman. then i discovered your site, at first i had no idea what it was thinking it was just another place to look at women, but i was searching for more, i was curious, then upon looking farther into your site, and reading the articles i began to understand the face above the body, the true beauty of women and not just as a object. i thank you for what you've given me, and i hope many of my peers can find the same beauty as i found in domai. thank you, you've changed my life," -
josiah

"It never ceases to amaze me the huge difference there is between nude pictures of women taken for the sake of sex, in the way that they are posed, what the backgrounds are, even the differences in the body's tension. In these pictures found on Domai, everything is totally relaxed. There is no sexual tension, it is gone, it may have even been banished. The point is that it is intensely relaxing to look at totally relaxed people, and that's where I wish for my head to be when I view Domai.
You will learn that there is a style of nude photography called "Domai style." According to Eolake Stobblehouse one of the Domai photographers, and founder of Domai, that is one which "focuses on the beauty of the model, and where the more esoteric artistic qualities of the picture are secondary, and where any sexuality is also secondary." - Tyler's Reviews