Dear DOMAI
I've been regularly visiting your site for a few months and I am amazed by the beauty of the models and artwork that you share with the world. Given the harsh, paperwork-saturated career field I work in, Domai is a much-needed reminder of a happier age of innocence – and a refreshing window to a part of the cultural landscape where there are still people who aren't jaded or ready to let others exploit them. What better way to do this than by taking it all off and showing the human body as it was meant to be?

You get lots of mail from straight men; and sometimes you give us a woman's perspective. But I've gone through the newsletters of the past year and I don't think there's been one account of a "Domai moment" seen through the eyes of a gay man. Hard to believe as it may be, we get those too.

Having seen the kinds of stories that Domai readers have sent, I feel compelled to share a pair of related Domai experiences that have shaped my appreciation for human innocence and beauty. They both involve the same woman, nearly twenty years apart, and are memories I will take to the grave.

My family had regularly visited a nudist resort in a remote area of northern Wisconsin, every summer, for as long as I could remember. Although a "family" resort, in practice there really weren't ever that many families. Half the time it seemed like it was just me and my three sisters and a whole bunch of grown-ups. Awkward more than anything else.

It got better that one summer. Almost as soon as we entered the compound, I could see there was a family whom I had never seen before. Readers who have been to such resorts, will recognize how easily barriers are broken down and how quickly you meet people – no place for shyness! Before long my sisters and I had met the new kids and we quickly paired off, in the most innocent sense of course. Kara was about six weeks older than me (still is, of course) and had apparently been coming to this resort with her parents and brothers as long as she could remember. Somehow, we'd just never been there the same weekend before.

We hit it off right away, and soon she and I were down by the banks of the stream. It was a gorgeous day out, not too hot but warm enough that a little dip in the slow, cool waters of the stream sounded like a great idea. Afterwards we just sat our naked selves down on the smooth warm rock along the banks, up to our knees in the water, letting the calm cool stream work its soothing magic. I can't remember most of what we talked about, but somehow the topic of Star Wars came up. This was a handful of years after the original trilogy had been completed, but we had both only seen the first two movies and shared our wonder at the still-shocking twist ending we had recently discovered.

Kara suggested a "lightsaber" duel. Before I could even say yes, she'd plunged into the stream, grabbed a four-foot-long stick that happened to be resting on the opposite bank just across from us, and tossed me a slightly shorter stick to fight back with. I am sure the duel only lasted a few minutes, but I cannot forget the image I still have of it – standing butt-deep in a little creek, going at it with the kind of lightsabers were used before they started making official ones. I had seen naked girls before, but never so energetic and full of life. Perhaps it was a sign of things to come that over the next day and a half as my new best friend and I continued to romp in the buff through the woods, and the swimming pool, and the meadow, I never felt the slightest twinge of arousal. But I rather think that it was simply Kara's lighthearted innocence and exuberance for life that made that weekend so magical.

We were going to meet again the next year, but fate intervened: Kara's dad had to take a new job in Texas, they moved that fall, and I thought I would never see her again. I had just barely caught her last name – long, Polish, and full of confusing letter combinations – and wasn't sure I could remember it. Almost twenty years passed, my family eventually stopped going to the nude resort, I grew up and came out, and when at last Kara managed to track me down on a certain social networking site a couple of months over a year ago, my first reaction to her message was to think it was spam. And then with a jolt I recognized her last name.

It turned out that Kara, unlike me, hadn't given in to the daily grind and gotten a boring job. She'd found a niche to get a really fun and interesting career, and had somehow ended up with a nice-sized wooded property and a collection of medieval weapons slightly more authentic than the sticks we'd played with. Amazingly still single, she'd remembered me all those years, and figured it was worth finding me.

Since her home was only a couple of hours away, I figured sure, why not? It was only after I'd sent the message that I realized, from taking a better look at her profile, that maybe her reasons for wanting to meet me weren't quite in line with my lifestyle. At this time I had just started dating Jim, a semi-professional photographer (I say that because he has another job too), and when I sheepishly asked him if he minded me going to visit a woman who might have romance on her mind, he just laughed and asked if he could chaperone.

So the two of us ended up driving into the forested wilds. I recognized Kara at once, and from the way her eyes lit up as she walked toward my car, I could tell she really did remember me. Despite the many years that had passed without contact, she flung her arms around me and gave me a light peck on the cheek. I returned the gesture without indicating whether I might want to go further. Kara enthusiastically gave me a walking tour of her property, and I was really impressed by the aesthetics of the whole place. There was even a creek running through the woods, which reminded me just of…

I could tell she was thinking the same thing. And all this time, she still hadn't registered my boyfriend's presence, at least in that role. I was going to have to break the news to her somehow.

Kara spared me the trouble by announcing the real reason she'd invited me here. She had been interested in doing a nude photo shoot by the stream – maybe the ultimate "tough girl" collection with all thirty of her medieval weapons as props. And she'd gotten in touch with a photographer who had led her to a mutual friend, who had…and it dawned on me all of a sudden that I didn't need to explain anything to Kara. She had originally invited Jim here before finding me through him, and the two of them had decided to see how long they could keep me in suspense!

Obviously, knowing that the two men with her were gay meant that Kara didn't have the slightest inhibitions about shucking all of her clothes off right there. It felt a little weird to see her naked again after all those years, to realize I could remember that one birthmark above her left hip, to notice she'd acquired a couple of Celtic-looking tattoos since then, and most of all to still have my clothes on. Jim didn't have any objections, so I ended up sitting naked on the bank of the stream, soaking in the early autumn sunlight as my boyfriend clicked away at the woman ten feet upstream. Within an hour or two, we'd ended up with three hundred shots of Kara, still the irrepressible wild-child tomboy, posing nude with an assortment of swords, maces, spears, and objects whose names I know not. Some of the images are a little frightening, most are not, and all show off a gorgeous woman with a pure soul, free-spirited mind, and lean body, who's beautiful and knows it. I had to satisfy my curiosity and get Jim to snap a few photos of me as well. But the spotlight was on Kara where it belonged.

What sticks with me from that day, more than the photographs which still haven't been published, is the feeling of lasting innocence. Some people, like me, live in a drab and bleak world. Others, like Kara, live in a pure world where children don't have to grow up completely, where even fearsome weapons can just be playthings, and where one need not have the slightest interest in sex or anything like it in order to appreciate pure, straight-up beauty. More power to them. It is people like her, and the moments they create for the rest of us, that make life worth living.

CC

PS: Thanks for giving us Domai to gather and share these kinds of stories!



"I am 76 years young. As soon as I seen all of these really beautiful breathtaking ladies I knew this was the one for me. I have been on the Internet for about 10 years and I can honestly say in all that time I have never seen anything to compare with this site. Oh yes, promises of good things and then once you're signed up, disappointment. There is nothing to compare with all of the excellent pics on Domai." - Yours truly Alfred L



Free gallery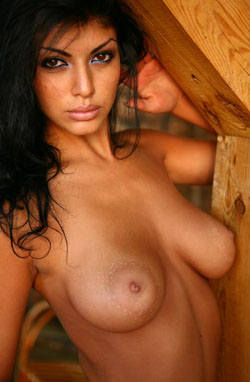 Pictures are available in 6X size for members.
Join today.