The world is full of great subjects for art, but I have always had a particular fondness for beautiful women. This has been so all my life. Even at seven I would clown around in school to try to impress the prettiest girl in class. What I found beautiful then were the same things I find beautiful now: charming, pretty, and natural girls who are full of life and personality.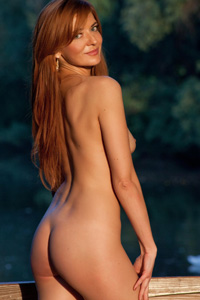 We at DOMAI believe that there is nothing wrong with looking at beautiful women, dressed or not, so long as one is polite and considerate. Beauty is made to be seen. And collecting nude pictures is a time-honored hobby for the educated person, going back not only to 'French postcards', but to pre-raphaelite paintings. It stimulates the circulation and lifts the spirit.
Therefore I made DOMAI; a club which celebrates female beauty in its pure form. In the mid-nineties, when the World Wide Web was fresh and young, I decided to make a web site for the club. I did it just for fun, and fun it is, both the writing, and the selecting of pictures, a great nude photo never gets boring. As it turned out there was a big want of a place to find beauty like this, and I have not had time to look back since.
I have worked with pictures, art and photography all my life. I love art and I love beauty, nothing is more important to me. So of course I try my best to put this experience and this passion into everything we do at DOMAI, from simple and effective layouts to the best art nude photography found anywhere.
To create something, we first have to imagine it. DOMAI is a fantasy of a world full of nude, attractive people everywhere. (My interest is the girls, so we specialize in them.)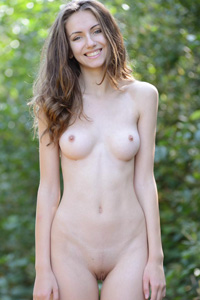 What are the qualities I look for in the art for this site? What's important are several things:
The beauty of the woman
Simplicity
Joy and happiness
Innocence
The pictures may be sexy, but they are not sexual.
A reader referred to the old dichotomy of form and function and said: "what makes your site stand out from others is you focus on the form and not the function."
Women have a unique and unsurpassed beauty that I feel it is wrong to muddy up or overshadow with too much clothing, make-up or jewelry. A nude photo should be simple. Also, the face and the expression is at least as important as the body.


"If you like to look at nude, beautiful women, then DOMAI is the place to go! I was completely entranced from the time I arrived at the website...
This site is amazing in its concept and simplicity. The photos are of happy, beautiful, nude models. This is so refreshing in today's society...
The members' area of this website is absolutely phenomenal. Browsing the site is incredibly easy; you can choose to look for your favorite model or photographer with ease. The photos themselves are of the finest quality I've seen... I think I'm in love! If you were only going to buy one membership at a paysite I would definitely recommend this one."
-- Jane's Guide
The character of this site is underlined by the fact that amongst our best photographers is half a dozen female photographers.
Now, in other sections of this site I have lots of things to say about beauty, women, and related subjects. But right here I want to talk about your membership in DOMAI.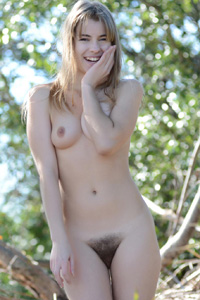 There are many images in the free sections of the site. And all the articles and stories and the newsletter, and the fine art section are free. So what do you get when you buy a membership? That is easy: over 100,000 images in DOMAI quality! More beauty than is collected anywhere.
I will tell you something, and this is why I continue to be so personally involved with DOMAI: This is my own personal favorite site. I sometimes find myself wishing I had not made it myself, just so I could have the pleasure of being a member. :)
Of course I can still enjoy it, and I do. I have DOMAI images on computer desktop all the time, and I have high-rez versions hung on my walls in frames. They are my favorite images. I sincerely believe that you would get as much pleasure from being a member of DOMAI as I get from it, and as all the other members do.
If I'm asked: "why so cheap? Usually high quality is more expensive, not less," I answer: Several reasons: 1) I did not make this site for the money, it was for fun. That I can make a living off it is a nice bonus. 2: Hosting such a popular site as this used to cost many thousands of dollars each month, but in the last couple of years prices have dropped, and I want to pass on those savings to my customers. 3) I've been blessed with a core of very loyal members who keep my basics covered, so I've gone a step further and created the loyalty discounts to reward this.
Compared with five years ago:
There are eight times as many new pictures every week.
The large size pictures are twelve times larger.
The archive is fifteen times larger.
But the prices are the same!
So here is what I will do: I will guarantee that you will enjoy your membership. If you don't, write me personally, and I will see that you will get your last payment back promptly, no discussions. I have refunded every single person who ever asked for it for whatever reason.
A DOMAI membership is the best deal you can get in an investment in yourself. I have gotten countless letters telling me how a visit to Domai each morning can lift your spirits for the rest of the day. And as health experts tell us, mood is all-important for our productivity, our longevity, and of course just our general well-being.
So how about it? When was the last time you gave your best friend (yourself) a gift of beauty? Get your membership.

Eolake Stobblehouse, DOMAI founder
DOMAI's "100-excuses guarantee"

DOMAI has one of the highest customer satisfaction in the world. 99.41% in fact!
Our billing company CCBill, the biggest in the industry, was shocked to see a satisfaction rate that high! That's why they allow us to promise refunds, even though they normally don't. (Contact us directly if you ever need one.)

If you are ever dissatisfied for any reason whatsoever...

It started raining the day you bought the membership...
Your dog does not like the site...
You've decided to become a hermit, and need the money for gas...

...then you just say the word, and we'll hand you your last payment back faster than you can say "lovely natural beauties".

The typical DOMAI member is a busy professional who is discerning and appreciates the quality of a good nude photo.


"I finally signed up as a member (the first site I have ever become a member) and have been pleasantly surprised... my expectations have been met and surpassed! Your passion shows in your work. DOMAI is a breathe of fresh air." - Glenn

DOMAI runs a clean and effective business. We won't try to trick you out of your money, we don't sell your e-mail address. And we won't ignore you. We listen to your opinions.
If you have a problem, we solve it and get back to you within hours, sometimes minutes. We are known for it.

We do have a few videos, but they are hard to find in the quality we like, so please have patience.


"[DOMAI] consistently gets the best looking models on the Internet... it strikes me as an honest and well-run site and I think this would be one of the few safe sites you could give a credit card number to."
- Gareth Powell, Australia's Internet directory


"If you were only going to buy one membership at a paysite I would definitely recommend this one." -- Jane's Guide

"I always feel refreshed and invigorated at DOMAI - the image selection is superb, the bodies and the faces are perfect, and the world is a better place while I'm looking at these beautiful women."

-

Craig Morey

, multi-award winning art photographer

DOMAI's unique collection has exclusive, individually hand-picked images, the cream of the crop. As if that was not enough, it is updated with a new excellent page (40-110 pictures)

five

times per week.

There is an option for medium pictures to fit normal screens, and super-sized ones for really big screens and for printing big posters.

There are over a thousand lovely DOMAI models, and new ones added all the time. DOMAI models are not cookie-cutter plastic dolls, they have personality. And their beauty is their own, not the surgeon's or the make-up artist's.

There are no download limitations, and all membership options have full privileges.

Because the quality of DOMAI and the models are unique, the site is so popular that it has become possible for us to charge very low rates, so more people can take advantage of this beauty. So take advantage today. :)


"In the avalanche of porn that overwhelms the net, sometimes a jewel emerges as if by miracle. ...DOMAI, created by the Danish artist Eolake Stobblehouse, features nude girls: charming innocent, natural--without silicone--that emanate Joy Of Life and the joy of being beautiful. We had thought up until now that only hard porn could be successful for creators of sexy websites. DOMAI bet on the opposite, and it is already being copied--proof that the demand existed. Neither art (since the artists don't override the beauty of the nudes) nor erotica, the photos sent by photographers from all over the world must respect a simple editorial rule: pure beauty. Finally, no ads and no links to porn sites: we're grateful for that as well!"
- Playboy Magazine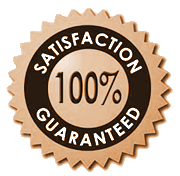 What you get in a DOMAI membership:
Over 3,144 sets and 100,058 pictures as of Jan 2014
Exclusive and original content
The world's most beautiful models
Most famous site with tasteful naturist-style nudes
More than 1020 models
Archives back to the nineties
Updates five times per week
zip downloads for all sets
Pictures in medium and large, big enough for 30-inch prints
Famously prompt and reliable customer service
Highly economical rates
Satisfaction guaranteed


Do you want a bit more explicit pictures? Try our sister site. (Join both at a super-discount.)